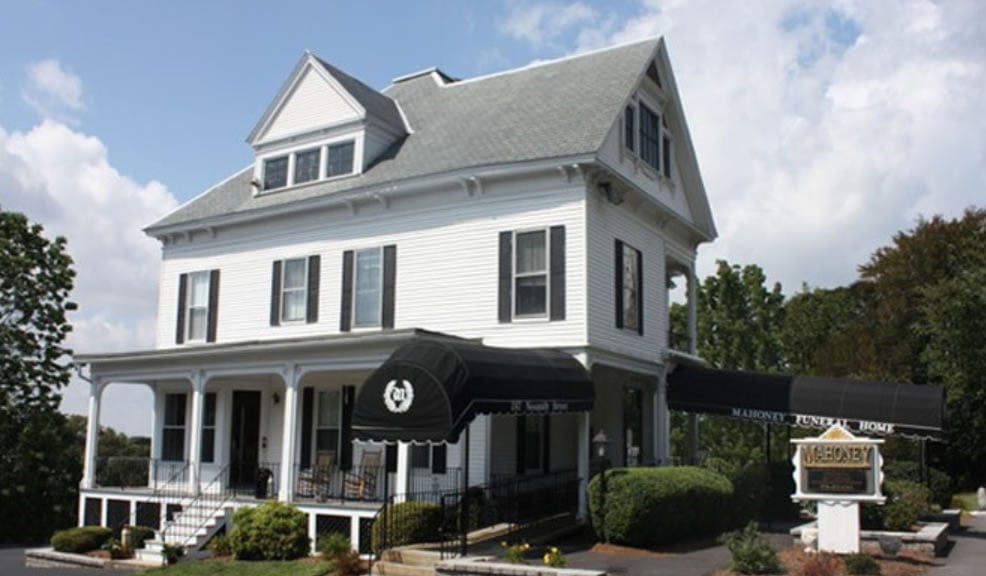 Welcome
Our site has been designed to provide the information you need, whether it's options for pre-planning a funeral, veterans' benefits, Social Security benefits, cremation funeral options, or just directions to our funeral home. We hope you will find our site both helpful and informative.


MAHONEY FUNERAL HOME
187 Nesmith Street
Lowell, MA 01852 USA
Telephone: 978-452-6361
Our Services
Mahoney Funeral Home recognizes that our community is comprised of diverse preferences of religion, philosophies and beliefs. You will find our firm is responsive to your needs and wishes. By offering a wide range of services, each family has the ability to create a meaningful and appropriate way to remember their loved one.
When a death occurs, there are certain criteria, mandated by law, which must be recognized and requirements fulfilled as a routine matter. Beyond this, the coordination of services and disposition choices are determined by the family. We will assist you and offer any guidance you may require.